---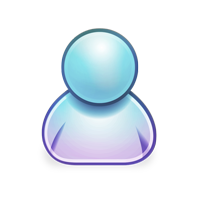 Annelie Ahlqvist
HR-konsult, CVU Region Östergötland.

Deltar i följande:
Onsdag 21/8 15:15-16:15 - ADMINISTRATION-Kommunikation-hur svårt kan det vara?

---
Haley Allen
Mrs Hayley Allan BA (hons) Dip.Ed., M.Ed., M.Res., FHEA
Hayley Allan has 30 years expertise in a range of professional and medical educational contexts and works as a consultant educator in the UK and Europe for a range of organisations.
Hayley has been involved in the ATLS Programme since 1996 and was the UK National Educator for ATLS for 11 years and chair of the European Educators group in ATL Europe for 8 years. She has been National Educator for the Swedish ATLS programme since 2018. In these roles Hayley contributed to the development of the Instructor course for the 9th and 10th edition of the ATLS programme and the new 10th edition chapter on the Trauma Team. She created a brand new 10th edition instructor course programme for Sweden and the UK.
Hayley's work with surgeons includes the development and facilitation of the following courses:


Training the Trainers,


Training and Assessment in Practice


Assessment and Supervision in Surgical Training


Building Excellence in Surgical Training


Clinical Leadership for Educational Supervisors


Practical Skills in Educational Leadership


Hayley has extensive experience of curriculum design, writing learning materials for clinicians and facilitating a range of programmes for all healthcare professional groups.
Hayley is a reviewer for Clinical Teacher journal and was awarded a second Masters degree in Applied Educational Research with Brighton University in 2015 researching the role tacit pedagogies in postgraduate medical education.
For further information please see Hayley's profile on LinkedIn https://uk.linkedin.com/in/hayleyallan
Deltar i följande:
Torsdag 22/8 13:00-14:30 - UTBILDNINGSKOMMITTÉN - From pedagogy to practice: An educationalist´s perspective of surgical education.
---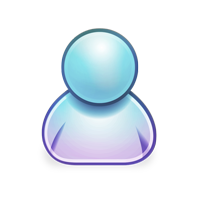 Edvard Azavedo


Deltar i följande:
Måndag 19/8 13:45-14:10 - Radiology in the neoadjuvant setting

---
Marja Boermeester
Professor of Surgery
Deltar i följande:
Fredag 23/8 10:15-11:45 - SOTA - Surgical complications Prof. Marja Boermeester AMC, Nederländerna
---
Tobias Carlson
Tobias Carlson är överläkare i internmedicin på Sahlgrenska Universitetssjukhuset och ST-läkare i Akutsjukvård. Tidigare varit chef för akutmottagningen På SU/östra och är för närvarande chef för Akututvecklingscentrum, en utvecklingsenhet för akutsjukvården på SU. Är ordförande i Regionalt Programområde Akut vård i västra sjukvårdsregionen och ledamot i NPO Akut Vård. Tidigare styrelseledamot och vice ordförande i Swesem (Svensk Förening för Akutsjukvård) och arbetat med akutsjukvård i en eller annan form i snart tjugo år.
Deltar i följande:
Tisdag 20/8 13:45-14:30 - Paneldebatt
---
Juan Duchesne
Dr. Juan C. Duchesne joined the full-time faculty in March of 2017 as a Professor of Surgery at Tulane University School of Medicine. Prior to recently joining the full-time faculty at Tulane, Dr. Duchesne was a Clinical Associate Professor of Surgery at Tulane, the Graduate Medical Education Director and Medical Director of the Shock Trauma Program at North Oaks Medical Center in Hammond, Louisiana. He joined North Oaks Medical Center in June of 2013 and has been on Tulane's Department of Surgery faculty since December 2006. He received his undergraduate education at the University of Puerto Rico (Humacao, Puerto Rico) and his Medical Degree from Ponce School of Medicine (Ponce, Puerto Rico). Dr. Duchesne did his general surgery residency and fellowship training at the Louisiana State University Health Science Center (New Orleans, LA). Following his fellowship training in 2005, Dr. Duchesne was Assistant Professor of
Surgery in the Department of Surgery/Trauma/Critical Care at The University of Mississippi Medical Center (Jackson, MS). While there, he received the Outstanding Clinical Research Achievement Award. He currently serves as Chair of the Committee of Trauma for the Louisiana chapter with the American College
of Surgeons and Critical Care Chair for Louisiana Organ Procurement Agency (LOPA) to provide overall strategic guidance to the organization. He has presented his research results at national and international trauma and critical care surgical conferences. Dr. Duchesne is well published, having over 90 publications and more than 100 national and international guest speaker invitations.
Deltar i följande:
Måndag 19/8 15:15-16:15 - SFAT - Lessons learned from the first Damage Control Resuscitation (DCR) Conference
Måndag 19/8 12:00-12:50 - ST-Lunch SFAT - Managing Chest Injuries
---
Christian Ingvar
Christian Ingvar är professor i kirurgi vid Lunds Universitet och överläkare vid kirurgkliniken i Lund. Forskningsverksamheten har främst rört bröstcancer samt malignt melanom. Driver sedan 30 år Lund Melanoma Study Group, en tvärvetenskaplig grupp av forskare med kliniker, epidemiologer samt molekylärbiologer. Frågor kring solens (UV-ljusets) och solariernas roll samt ärftlighetens betydelse har bland annat kartlagts. En blod och vävnadsbank, BioMEL, är knuten till forskargruppen och samlar in färsk vävnad från såväl metastaser samt primärtumörer. Har även ansvar för det nationella kvalitetsregistret Hudmelanom med alla viktiga fakta om invasiva melanom sedan 1990 och framåt.

Deltar i följande:
Torsdag 22/8 13:00-13:45 - SVESEK-Igår, idag, imorgon. Del 2 Modern Melanombehandling

---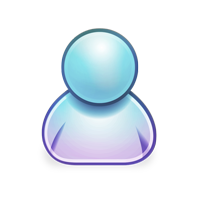 Thorsten Kühn


Deltar i följande:
Måndag 19/8 13:00-13:45 - Breast and axillary surgery following neoadjuvant therapy

---
Antonio M. Lacy
Professor Antonio M. Lacy is the Head of the Gastrointestinal Surgery Department and Co-Coordinator of the Unit of Colorectal Cancer at the Hospital Clínic in Barcelona. He is a Professor of Surgery at the School of Medicine of the University of Barcelona and the founder of AIS Channel (www.aischannel.com), the main global platform for surgical teaching, which seeks to bring surgeons from every corner of the world closer to the key opinion leaders and to the latest surgical innovations and technologies. Professor Lacy is a pioneer and a leader in TaTME. He has performed over 400 cases to date, and has chaired numerous TaTME courses all over the world.
Deltar i följande:
Måndag 19/8 13:00-14:30 - ACTA-föreläsning - Prof. Antonio M. Lacy, AIS Channel-A global platform for surgical teaching.
---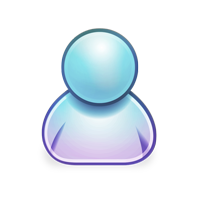 Thomas Lindén
Avdelningschef Kunskapsstyrning för Hälso- och sjukvården.
Deltar i följande:
Måndag 19/8 15:15-15:45 - Inledning, bakgrund om nationell högspecialiserad vård
---
Dion Morton
Professor Dion Morton
MBChB, FRCS (Eng), MD
After Dion received his degree in Medicine from Bristol University in 1985, taking up an honorary consultant appointment at the University Hospital Birmingham in 1996, and was appointed Professor of Surgery in 2006. In 2011 he was appointed Deputy Head of the Institute of Cancer and Genomics Medicine) and in 2015 became Barling Chair of Surgery and Head of the Academic Department of Surgery.
Up to a third of all medical conditions are surgically treatable and under Dion's inspirational leadership, the Academic Department of Surgery provides a focal point for new initiatives and collaborations.
The department underpins a range of initiatives and is constantly at the forefront in surgical research and surgical training. Its senior lecturers, lecturers, staff, students and trainees sit at the centre of a virtual consortium for academic surgery locally at the University of Birmingham and the Queen Elizabeth Hospital Birmingham NHS Foundation Trust, regionally at the 18 West Midlands hospital Trusts, nationally, and globally.
Including:


NIHR Global Health Research Unit on Global Surgery (Morton, Brocklehurst)


NHS 100,000 Genome Project West Midlands Genomics Medicine Centre (Morton)


Birmingham Experimental Cancer Medicine Centre (Morton)


Royal College of Surgeons of England Clinical Research Initiative (Morton, Alderson)


Birmingham Surgical Trials Consortium (Morton, Pinkney)


The Research Hub at the European Society of Coloproctology (Morton, Pinkney, Nepogodiev, Glaseby, Bhangu)


D3B Phase II Trials unit (Diagnostics, Drugs, Devices and Biomarkers) (Bach)


West Midlands Research Collaborative (WMRC) (Pinkney, Bhangu, Nepogodiev)


Read Dion's interview in The Lancet "UK implements national programme for surgical trials"
The National Institute for Health Research (NIHR) Global Health Research Unit on Global Surgery is launching a number of initiatives to improve care for surgical patients in low and middle income countries (LMICs). The University of Birmingham is leading on major health research projects in Asia, Africa and Latin America to help develop surgical research that will have the potential to improve the quality of surgery. Read here to find out more.
Deltar i följande:
Onsdag 21/8 11:15-12:00 - Br J Surg föreläsning - "The Future of Surgery - Harnessing technology to increase patient benefit"
---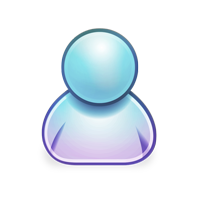 Agneta Nordenskjöld


Deltar i följande:
Onsdag 21/8 10:00-10:40 - BARNKIR - Gästföreläsning. Molekylära och kliniska studier kring medfödda missbildningar; dvs varför och hur går det sedan
Onsdag 21/8 15:50-16:00 - Hypospadi

---
Gösta Pettersson
Gösta Pettersson, MD, PhD, Professor of Surgery, Case Western Reserve University, Cleveland

Gösta Pettersson är utbildad vid Göteborgs Universitet och på Sahlgrenska Sjukuset i Göteborg och är svensk specialist i allmänkirurgi och thoraxkirurgi. Han disputerade 1979 på en avhandling om enterochromafina celler i tarmen (handledd av Håkan Ahlman och Annika Dahlström) och tillbringade omedelbart därefter ett år som research fellow vid University of Illinois in Chicago där han forskade på nedre esophagussphinktern. Han återvände till Göteborg och thorax på Sahlgrenska sjukhuset och blev anställd där som avdelningläkare. Han var delaktig i uppstarten av hjärt- och lungtransplantationer i Göteborg.

1990 rekryterades han till Köpenhamn och utnämndes till professor vid Köpenhamns Universitet och chef för thoraxkirurgin på Rigshospitalet. Professor Pettersson uppgraderade och moderniserade snabbt hjärtkirurgin på vuxna och barn och startade på kort tid ett framgångsrikt hjärt- och lungtransplantationsprogram.

Verksamheten och resultaten i Köpenhamn väckte internationell uppmärksamhet och resulterade i att han fick erbjudande om anställning på Cleveland Clinic 1998. Efter att ha tagit nödvändiga examina startade han sin anställning på Cleveland Clinic 1999 och har just firat 20års jubileum som hjärtkirurg på Cleveland Clinic. På Cleveland Clinic fick han snabbt tillfälle att visa att han var en bred och mångfasetterad kirurg och han under olika perioder varit ansvarig och chef för lungtransplantationerna och for barnhjärtkirurgin.

Professor Pettersson är idag Professor of Surgery vid Case Western Reserve University, Vice Chairman for den thoraxkirurgiska avdelningen och ansvarig för kirurgin på vuxna med medfödd hjärtsjukdom. Han är också chef för centret för behandling av endokardit. Hans kirurgiska huvudintressen idag utöver kirurgi på vuxna med medfödd hjärtsjukdom är reoperationer i allmänhet, avancerad aortarotkirurgi inklusive kirurgi för endokardit och annat. Professor Pettersson har publicerat ett betydande antal vetenskapliga artiklar som spänner över större delen av hjärtkirurgin och är fortfarande aktiv i klinisk forskning med flera aktiva forskningslinjer. Endokardit är och har varit ett fokus for hans kliniska forskning och som en konsekvens av detta blev professor Pettersson inbjuden och ombedd att leda utarbetandet av AATS nya guidelines för behandling av endokardit. AATS' new guidelines for treatment of infective endocarditis publicerades 2017.

Professor Pettersson har under sin tid på Cleveland Clinic fått flera utmärkelser, bl.a.: 2017 Teacher of Year Award av sina residents, 2013 blev han utvald till Master Clinician för Cleveland Clinic Medical Staff, 2010 fick han utmärkelse för "passionate care" i form av the Bruce Hubbard Stewart Memorial Award for Humanistic Medicine på Cleveland Clinic.

Professor Pettersson är fortfarande kliniskt fullt aktiv och utför ett 8-10 hjärtoperationer per vecka, mera än hälften komplicerade reoperationer.

Deltar i följande:
Torsdag 22/8 11:00-11:45 - SVESEK -"Igår, idag, imorgon" Del 1: Hjärtkirurg i Sverige, Danmark och USA.

---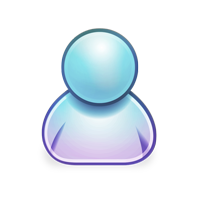 Sofie Rehnström,
Legitimerad sjukgymnast/ergonom, Feelgood företagshälsovård AB.

Deltar i följande:
Onsdag 21/8 13:00-14:30 - ADMINISTRATION-Bästa ergonomin vid datorn! Föreläsning och workshop hos utställarna.

---
Rick Schneider
Rick Schneider is a General Surgeon of and an Assistant Professor at the Department of Surgery, University Hospital Halle, Martin-Luther-University Halle-Wittenberg, Germany.
Dr. Schneider´s special interest is clinical and translational research of neural monitoring in thyroid and parathyroid surgery. He published numerous peer-reviewed publications on neural monitoring, including the worldwide largest single institutional study of clinical application of continuous neuromonitoring and largest multi institutional studies of vocal fold function after loss of EMG signal without or with intraoperative EMG signal recovery in thyroid surgery.
For his experimental and clinical research in thyroid surgery Dr. Schneider was awarded from Surgical working group for endocrinology (CAEK), German society for General and Visceral Surgery (DGAV), and American Association of Endocrine Surgeons (AAES).

Deltar i följande:
Torsdag 22/8 10:15-11:30 - ENDOKRIN- PO Granberg lecture Priv-Doz Rick Schneider, Universitetsklinik Halle

---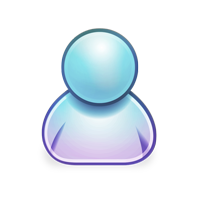 Johan Thunberg
Ordförande SFAI
Deltar i följande:
Tisdag 20/8 13:45-14:30 - Paneldebatt
---
Karin Wahlberg
Karin Wahlberg är före detta lärare i humanistiska ämnen, därefter läkare (gynekolog) och författare parallellt. Hon är årets SVESEK-föreläsare på temat "Död och liv i fiktion och verklighet". I boken "Cancerland - tur och retur" berättar hon om sina erfarenheter som cancerpatient och i föredraget anknyter hon till detta. Ytterligare information finns att hämta på hennes hemsida: www.karinwahlberg.se

Deltar i följande:
Torsdag 22/8 10:15-11:00 - SVESEK - Död och liv i fiktion och verklighet - Karin Wahlberg

---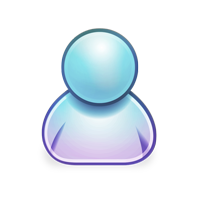 Kristina Wikner
Enhetschef Högspecialiserad vård.
Deltar i följande:
Måndag 19/8 15:15-15:45 - Inledning, bakgrund om nationell högspecialiserad vård
Måndag 19/8 15:45-16:15 - Nuläge
Måndag 19/8 16:15-16:45 - Framtid